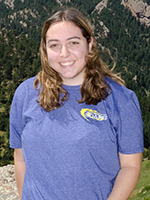 UCAR SOARS, Summer of 2015
Valparaiso University (now in Ph.D. Program at Stony Brook University)
Project Title: North Atlantic Oscillation, Jet and Blocking in CESM1 Large Ensemble Simulations
Poster presented in SACNAS, 2015, and AMS 2016
https://www.soars.ucar.edu/people/proteges/Alicia_Camacho.php
Kwon, Y.-O., A. Camacho, C. Martinez-Zayas, and H. Seo, 2018: North Atlantic Eddy-driven Jet and Blocking Variability in the Community Earth System Model Version 1 Large Ensemble Simulations. Clim. Dyn., 3275-3289.